Any new business looking to increase their presence and grow more audience online, the first thing they need in 20th century is a website ..

Before building any website, one needs to understand their target audience and market and then design a customer centric website for more conversions

What to expect from a website?
Website's with easy navigation, attractive & content to the point can easily help in generating more leads & online conversions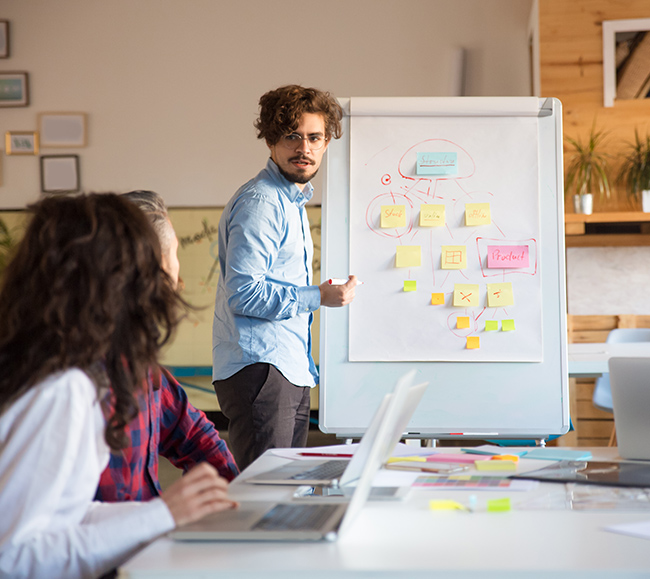 Creative web design to target business goals

Our web designing involves business strategy, creativity, customer-centric & development to deliver sites with high standards to out-perform the competition.
CUSTOMER-CENTRIC DESIGN
TRUST FACTOR
BUSINESS ENQUIRIES
MORE BUSINESS
Your Website Should Make its First Impression
Are you planning to promote your business using DIGITAL MARKETING SERVICES, but first its your website which makes the interaction with your customer. So, it needs a great look and feel to it. We help you to design the website which is more customer-centric means the experience that makes them remember your website

To find us, simply search for Website development Melbourne our Web designers Victoria, our team is ready to build the website of your dreams
We are a full fledge DIGITAL & IT agency and so our team can make sure that we Design, Develop & Maintain your WEBSITES and simultaneously managing your business requirements.
A well-designed customer-centric website is the best website you can ever ask for. So it's just not designing a website for your business but it's designing a website satisfying your customers & Googles requirements.
Part of our website designing involves CRO (Conversation Rate Optimization), means designing a website which can convert more customer into leads. So creating a website is not the only solution, making it work for your business needs is the right way to Design a website. 
Whats this Website all about?
Website – a collection of webpages – with related content.  Different styles of Websites
Different styles of websites?
These days almost every business with multiple products/ services has potential to sell online.  Ecommerce platform is best suited for businesses who likes to expand their business beyond their local boundaries. Ecommerce websites are best suited for any one who likes to sell anything online. Our team is best equipped to assist your needs.
Some of the businesses prefer a customer style website keeping their target customers in mind, so a custom website is truly an output of someone's imagination Blog style websites are often designed to educate users/ specific customer group, they are simple & attractive as they get more attention from users searching for information.
A standard website is a pretty basic in nature with few standard pages like about, services, gallery & contact us. Most of the businesses like to have an online presence and for them the basic website is  like an online storefront to keep their customers informed on their regular services. Most stick to standard website.
Businesses with multiple product range like's to showcase their products to users, so the best suited website for them would be a Catalog website Catalog websites generally gets updated whenever there is a new range of stock/ products , so this keeps a customer well informed from time to time. Helps in showcasing your products.
YOUR BUSINESS NEEDS THE RIGHT WEBSITE
Everyone carries internet in their pocket in the form of a mobile phone. So these days every business is expected to have online presence, the right website to your business is the best way to customer attention online. Our expert web development team can help you to design the best customer focused WEBSITE to get you more leads.
SQUAROE CAN ASSIST YOUR BUSINESS WITH BUILDING CUSTOMER CENTRIC WEBSITES IN AUSTRALIA